the President of the club looks back on a really successful year at Heritage. A successful club moves with the times - Heritage is no exception.
2001 must be remembered for being a very successful and memorable year in our long history. In the spring we completed our conservatory "Millennium Project.
I get the impression that many members did not realise just how large, how bright and how useful the new extension would really be to us. It is so good to now see this new building in constant use and I am convinced that the conservatory will extend our season at Heritage. We were very fortunate to have both Mary, our founder member and John, who celebrated his 97th birthday this year, help us to officially open our project on 26th May, the day that we all celebrated "60 Happy years at Heritage".
As I write this Christmas message the renewal of our swimming pool is nearing completion. I am sure that when finished, our major facility and focal point will look simply superb and our thanks to all those involved with this project. The end conservatory, which is to become the main entrance to the pavilion and a cloakroom, is now under construction. This extension will serve another purpose: at Heritage occasions, we will be able to open the double patio doors connecting to the existing conservatory, thereby enabling a greater number to be seated undercover.
We are now looking forward to our plans to complete the wider refurbishment of the pool area, the addition of an extending pool cover, a Jacuzzi and the improvement to the sauna area.

I believe that it is possible to achieve most of this vision during the forthcoming year. This really would improve our facilities to become second to none!

We all heard at the AGM of a very attractive scheme to raise funds from member's loans, which was expertly put together by our own treasury team. Please give this project your consideration and, if you require any help or further information please do not hesitate to make contact. It would be wonderful to think that we can all enjoy the benefits of a very positive response. The Committee will, of course, be continuing our efforts to collect donations and with any possible fund raising events. We can convert our vision into reality given your support.

Finally, may I take this opportunity to say a very sincere "Thank you" to all my fellow members for all their help, hard work and their friendship over the past year; this is what has helped make Heritage such an enjoyable and attractive place to be.

With all best wishes for a "Peaceful and Happy Christmas" and a "Healthy and Sunny New Year" from both D and myself.
France has many wonderful naturist facilities - not all are perfect! Here Cro Magnon, Montalivet and D'Oleron are explored towards the end of the summer season.
Jack's retirement this year, gave us many sunny days at Heritage, even the chance to experience Family Week. It also gave us the chance to take the car and to head off to France!
To cut down on driving the Portsmouth - Cherbourg Express was chosen and initially, the slow scenic route. However, after reaching Nantes, our first night's stop, J relented and a faster route was taken onto Le Cro Magnon.
Our impression on arrival was how empty the site was, although, it appeared well run. The chalet was spotless and well equipped, providing a good base to explore the surrounding Dordogne area. However, by the second week the isolation got to us; the owners themselves went on holiday leaving the restaurant manager in charge. They then closed the restaurant and drained the second pool - we were ready to head home!
Leaving in thick mist, we intended to make straight for Cherbourg, until we found Royan - the most gorgeous sea-side resort. As the weather was now hot and sunny, we decided to stay. A ferry operated from the harbour, which took us to Montalivet (north of Bordeaux) where we spent a glorious day using the long naturist beach. That and the day we spent at Ile D'Oleron (another official naturist beach) will be repeated sometime. To be able to leave the car and walk from the hotel to the sea-food restaurants and then sit on the balcony and watch the world go by was sheer bliss; particularly after the isolation of Cro Magnon!
On reflection, we had a good trip: visiting the fantastic caves at Padirac, enjoying our 44th anniversary meal which took 1 and 1/2 hours, seeing the lovely scenery, not having a TV for September 11th , being in France instead of the USA and of course having each other to enjoy it.
J&B
Its worth noting that many French commercial naturist ventures wind down quite quickly to a 'care and maintenance' level after the end of the French holidays in late August. Some continue on till the end of September. Only a few centres are open all year. In the 'low season', their facilities will be limited with even the on-site shops closing. However in the last week in August and the first week in September there can be some very good holiday bargains to be had.

Hotel Vera Playa
This south-east corner of Spain is one of Europe's hottest and driest desert type areas. It is now being rapidly developed for naturists and non-naturists but still has one of the longest naturist beaches on the Mediterranean. The season can extend right into late October.
Take the best hotel you have been to; add the best parts of your other holidays; mix 12 hours of naturism; bake in the Spanish sun until golden brown.
Well, that was, near enough, the description of Vera Playa Hotel we received before travelling there. However, was the recipe correct or an exaggeration?
We accept that different people have different ideas on their ideal holiday but we could not fault this one. The four-story hotel is situated on the beach just a few kilometres north of Garrucha, and to the west of Vera town.
The complex is almost square and surrounds the pool and central sunbathing area. The reception and its staff deal with any requests, problems or queries with speed and efficiency. If you are looking for a restful time, then there are plenty of sun-loungers around the pool where you can laze away those sunny hours.
For the more energetic daily activities include: aerobics, archery, shooting, darts, boules, water volleyball, shuffleboard, chess... and much more. To soothe those tired joints after strenuous activities there is a Jacuzzi or a relaxing massage (the massage is extra ).
Every evening there is a variety of entertainment, which one can watch whilst supping that well earned drink. It is always hard work being on holiday! The restaurant offers buffet style meals in abundance.
The hotel rooms are very clean and well maintained. The air conditioning unit is standard along with television, telephone, and ice bucket, while our bathroom had a double size circular bath and shower. (Pink towels are supplied for use in the room and blue towels are for use around the pool or beach and can be changed as necessary at reception.)
All this and naturist from 8-00am to 8-00pm!
RS
There are several complexes of naturist villages and apartments at Vera, some of which are beautifully appointed. They usually have their own pools and games courts. Shopping at Vera is not naturist, and sometimes the resort lay-out means getting dressed to move around - so check before you go.
Ramblings
Some members have long memories - and it all helps to prove there is nothing new under the sun - errr so to speak!
Even as far back as the January 1967 Sun & Health (Edition 318 Vol. 31 ) there was a review by a Dr Harry Dretheus telling us about an article on clotheslessness' written by Thomas Carlyle (1795-1881) in 1833, then age 38. Educated at Edinburgh University, a respected historian, essayist and ethical teacher, Carlyle writes:
"Lives there the man that can figure a naked Duke of Windsor addressing a naked House of Lords? Imagination, choked in metaphitic air, recoils on itself and will not forward with the picture. The Woolsack, the Ministerial, the Opposition Bench - all nude. And yet, why is this thing impossible?"
The fact that Heritage is here for us in our lifetime to treasure and celebrate after sixty years is very fortunate. It also says a lot about all the marvellous members who put so much into making Heritage happen and stay alive. As I age a little I treasure those wonderful warm days more and more, yet they seem to have passed me in a flash, thanks to those I shared them with and those who made it possible for me. RC
Obituaries
There are many members who have enjoyed HERITAGE for nearly all their lives.
It was with great sadness that I heard, from R, of Betty's death in early October. In recent years she had suffered severely from arthritis as well as other health problems which had left her a virtual invalid. This was particularly poignant for those who had known her in happier times when she was a fun-loving and outgoing person.
R&B first visited Heritage in 1957 and we were asked by the Secretary (there was no Membership Secretary in those days) to show them round the Club. They were instantly captivated and very impatient to be accepted. At first they came by train, but lost no time in buying a motor bike and side car to bring them, and their son and daughter to the Club.
They were soon very much involved in Club life and R played a significant role in the development of the Club for many years: on the Committee, as Chairman and as Vice-President. Betty, for her part served on the Social Committee for a while. She loved to dance and was always the life and soul of parties and social events.
After 45 years of friendship we shall miss Betty greatly and, with all our fellow Heritage members extend our deepest sympathy to R and his family on their tremendous loss. B&G
Sundial is an internal publication for members but we feel that much of what is written warrants a wider audience. In particular if you are browsing the web looking at what naturist clubs have to offer, then how a club communicates with its members does tell you a lot about the club.
There has been some editing of content, not least to shorten some of the articles. However essentially this is a full on-line version of what we have to offer our Internet friends.
I for one, have found the analysis of "who we are' at Heritage, very interesting, but there again, some of you I am sure will say "well, she would'. However, I do not think I am alone in my desire to see the wonderful resource we know as Heritage move forward into a strong and healthy future. Our strength, I believe, is built on two basic foundations: the diversity and compassion of its members, and the fabric and facilities the Club has to offer.
If we are to maintain the former it is important that we look to the latter. At the AGM, the Treasury Team put forward an imaginative, but very sound, suggestion for the generation of future funds.
The President has mentioned this in his article. In brief, the suggestion was that funds for future developments be raised via a system of voluntary, re-payable loans from members. This short sentence does not do justice to the thought and consideration that has gone into the construction of the proposal, and I would urge you to read the details for yourself.
I am sure we all want to see our Club grow and prosper, but what we must remember is that the Club is little without its members. If the Club is to maintain its vitality, then we must face the reality that, as in so many other areas of modern life, we need to attract and retain new members. SU
New potential members are met by the membership team and come for an initial three visits, usually on a Sunday
MERRY CHRISTMAS
&
A HAPPY NEW YEAR 2002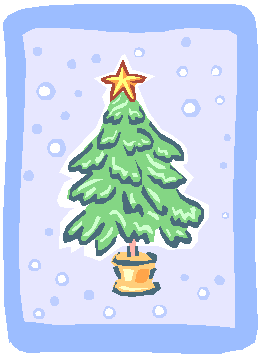 Who we are
Since we have finally gone over to a proper computer based membership system, it has become possible for the first time, to look accurately at the membership of Heritage. What we discover is most encouraging and provides great hope for the future, but perhaps also a few seeds for thoughts on how we will need to adapt, change and bring in new members in the future. The following tables display some raw data about us all. The first table shows Gender by Age.
| | | |
| --- | --- | --- |
| Age | Male | Female |
| 0-11 | 7 | 15 |
| 12-17 | 16 | 19 |
| 18-29 | 6 | 15 |
| 30-41 | 13 | 16 |
| 42-53 | 47 | 60 |
| 54-65 | 50 | 37 |
| 66-77 | 41 | 49 |
| 78 onwards | 19 | 9 |
There is no obvious reason for the odd gender balances according to age groups - thoughts anyone? (some members have not declared their age).
This table of Length of Membership includes everyone including children and youth members.
| | | |
| --- | --- | --- |
| Years of membership | Male | Female |
| 0-5 | 33 | 52 |
| 6-10 | 58 | 56 |
| 11-15 | 29 | 31 |
| 16-20 | 28 | 28 |
| 21-25 | 13 | 12 |
| 26-30 | 11 | 12 |
| 31-35 | 4 | 5 |
| 36-40 | 9 | 9 |
| over 40 | 15 | 18 |
Heritage has a truly wide and varied social mix of membership. Not all members wish to declare their occupational background so the data must be seen only as indicative. Nevertheless, the following broad Occupational Categories have been declared:
| | |
| --- | --- |
| Occupation | Numbers |
| Building & horticulture | 9 |
| Legal & accountancy | 12 |
| Local & central government | 4 |
| Police & armed services | 4 |
| Commerce & management | 33 |
| Computing & IT & consultancy | 23 |
| Teaching & lecturing | 14 |
| Medical, nursing, health, doctors | 12 |
| Admin & clerical | 12 |
| Engineering & mechanical | 19 |
Do draw your own conclusions from this information. I am sure it will inform the debate on how we can move with the times but at the same time keep Heritage as the secure and wonderful environment that it has become.
So much has happened in the last 60 years, and I am sure that those brave pioneers of 1941 would be proud and delighted to know that the Club they had founded was so strong today. IM

[see our web pages on membership ]