the Chairman comments on why Heritage is so lovely.
Heritage is a small oasis where the cares of the working week can be left behind at the gate, discarded with the clothes. Relaxation and enjoyment are the order of the day, hopefully with some decent weather and a generous sprinkling of sunshine. This doesn't mean that there aren't still jobs to do, or goals to achieve. It is somehow different when you do these things with and for a group of like minded people who appreciate that being a member of a club like Heritage sometimes needs a little bit of effort if everything is to run smoothly.
The conservatories have been a great success. The large number of people sitting and eating their meals of an evening in the warmth of the conservatory suggests that they have already proved their worth. For social events they are an absolute godsend. Do you remember the cold and damp of the awning, with the rain dripping through the roof? I certainly do! Recent social events have been absolutely superb, making full use of our new facilities, and being enjoyed by large numbers of members.
The pool has also been transformed. Crystal clear water warmed by a combination of solar panels and, when needed, the gas heater, have even tempted me into the water on a few occasions. Far more surprising than many of you will realise!

We now have an even greater challenge in front of us. The patio area needs to be completely re-laid and extended. A new 'chalet' is planned to house a Jacuzzi, sauna and shower, the children would like a new, bigger hut, the miniten courts need new fencing and the surface needs work to be carried out on it. To achieve these things we need everyone to help. Many members already give a huge amount in terms of either time or effort. Some have worked hard to keep the grounds looking good, the lawns mowed, the flower-beds tended and the pavilion painted amongst many other things. Can I just leave you with one thought - what part can you play in making Heritage just that little bit better for everyone?

Barry U
Heritage always likes an excuse for a social. Last year it was our own 60th Jubilee - this year it was the Queen's 50th Jubilee.
Once again Heritage excelled magnificently with an all day effort that surely could not have been bettered. The club was buzzing quite early on Saturday morning as preparations were being made for the day's activities. The many members involved in the organisation of the day were working feverishly in order to be ready for the start of brunch at eleven a.m. We were served by a number of familiar gentlemen suitably attired, no not quite naked chefs, the hot fat was a little threatening.
This was a fine start to the day for the 120 present and while some of those hard-working souls were clearing up and preparing for the next phase, the rest of us could relax in the wonderful sunshine that miraculously was accompanying this event. On this day we were indeed the Righteous!
The sporting fun and games were mostly in the capable and benevolent hands of Bert who is generally associated with volleyball. Today, however, the sports included wellie throwing (tipped I understand to be part of the 2024 Olympic games), bowling for a pig (of the pink fluffy variety) and that old favourite (always a major feature at village fetes) a tug of war.
The bowling for a pig was well contested and produced a four-way play-off. The tug of war was a very mixed event with teams made up from a selection of the still young to the nearly old (you know which category you're in). The best of three pulls was the order of the day and when one team triumphed, Neil was immediately transferred to the opposite end. It was suggested that perhaps a fairer competition would have been Neil versus the rest!
With the tables set in line for teatime, over 140 of us sat down to appropriate sandwiches, cakes and jelly and ice cream. As we finished we were handed song sheets for a good old traditional singsong of favourite choruses which have stood the test of time. What a pleasure once again to hear our own band. Steve introduced us to Chris, a new member who has joined the band on guitar. He also played a special tribute to Iris who had come to the band's rescue.
One of the highlights of this musical interlude was a spirited rendering of Old Macdonald's Farm. For this number Steve had gathered a chorus of our younger members, adorned with suitable masks, to do the various animal sounds. They responded with great enthusiasm while Steve worked like a demented windmill as he tried to get the mike to the right mouth at the right time.
With the tea and the Golden Jubilee cake made by Gwen finished, the sun having disappeared and the necessity for clothing now becoming evident and it was time for the disco. Simon and Jess, who provided a wide variety of music for the rest of the evening, ran the disco. Yes, it was a great evening. Heavens! I almost forgot The Cabaret". We were entertained by four hunky (or so I am told) men, who performed the famous Full Monty routine with great gusto and style.
Bill
Vera Playa
This south-east corner of Spain is one of Europe's hottest and driest desert type areas. It is now being rapidly developed for naturists and non-naturists but still has one of the longest naturist beaches on the Mediterranean. The season can extend right into late October.
This is truly a shang-gri-la, with a naturist hotel and self-catering complex all on a lovely stretch of sand. We have stayed 7 times at the hotel and once in the Vera Nature self-catering (s/c) apartments. Our view is they are very different, but compliment each other. The s/c apartments are quite well furnished, many with fridge freezers, washing machines, satellite television, whilst some have more fully equipped kitchens. Most have the round double bath that seems to be special to the area. Vera Nature s/c boast a well-equipped gym (extra cost to use it), an outdoor pool that we feel is warmer than the hotel's, a Jacuzzi, a kiddies' pool, and a nice sized heated pool. Some of the apartments also have a bbq.
The little super market is quite well stocked and very helpful. Ken and Diane wanted some dry ginger, they asked at the shop and within 3 days it was in. You can even arrange half board via the reception if you do not want to cook. Boules etc are available on the beach. With the friendly permanent residents who seem so willing to help with almost anything it certainly spoils one.
Vera is now a 52-week a year resort: with s/c available all year and the hotel opening from April to October. There is now a daily bus service to Vera and Garrucha, with market days being Saturday and Friday respectively. There is the usual selection of shops at both with some nice bars etc. If one is fit (we did it a few years ago), it's possible to walk from Vera Natura to Garrucha along the beach, though one would need to put on some clothes before finally reaching Garrucha.
This year a turtle laid her eggs on the beach, the area was fenced off to protect them. In the local English newspaper (The Entertainer), they reported that approximately 30 young turtles had hatched and safely made their way to the sea, and that later that week, the site would be dug up to remove any un-hatched eggs. On the following Saturday morning we watched them do just that, up to their elbows in sand, we watched as they bought out one baby turtle alive and kicking!
We now book direct via Vera Natura Deluxe. This way we are able, if we book in time, to book a specific apartment. Our friends Ken and Diane wanted a ground floor with a double bed, and got exactly what they wanted. Where else can one be naturist 24 hours per day, only needing to dress if one wished to travel outside the naturist area? All in all it's sheer paradise. We will be there again next year in April/May and again in September/October. Will we see you there?
Brian T
There are several complexes of naturist villages and apartments at Vera, some of which are beautifully appointed. They usually have their own pools and games courts. Shopping at Vera is not naturist, and sometimes the resort lay-out means getting dressed to move around - so check before you go.
Please note that there are attempted changes at Vera Playa to the naturist designated areas. The following website is ESSENTIAL reading for visitors to Vera Playa.

Winter Sauna
The Heritage Sauna has a £7 minimum charge for a session and the fee is currently £1 extra per person taking part for the eight and above participant. The usual sauna night is Wednesdays.
Many of you will know that a small group of us have been meeting up on an informal basis on a Saturday evening and having a sauna. We have really enjoyed this and will miss it in the winter and would like it to continue. Very often members are unsure whether or not to come to the Club on Saturday evenings during the winter. For this reason we have suggested some dates which we hope are convenient to all: Grannies to Grandchildren!! We will do our best to co-ordinate the evenings and make sure that the fire is lit. If you are interested, please sign up on the list on the notice board in the Pavilion.
Marian and Chris D
Grand Christmas Draw
Saturday 7th December
This year's Christmas function will be a little different to before. We are holding a Christmas Draw. Tickets will be on sale for £1.00 each throughout the season, during ice cream sales, as well as during Family Week. We will not however, be selling tickets during other functions. ALL monies from ticket sales will be used to buy prizes, so the more tickets you buy, the more prizes there will be. A list of prizes will be displayed so you can see what will be on offer. All prizes will be numbered.
Social Committee
Dilly Dally's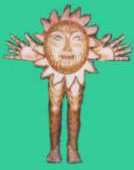 A positive thumbs up for this little gem!
This new naturist centre opened in 2002 near Wimborne in Dorset. It is a reincarnation of a previous venture operated in nearby Ferndown by the energetic couple Dave and Christine Maidment.
They now have four acres to develop and have already, in just a few months, built up an excellent place for a naturist holiday with a heated outdoor swimming pool, a Jacuzzi, a sauna and a sun-bed.
The premises are based on a good sized bungalow with various barns and other outbuildings. One of these has been rebuilt as a block of south-facing en-suite cabins alongside the new pool. The Jacuzzi and sauna are at each end of the pool, thus making, with the bungalow, a pleasant courtyard complex.
Our visit was in early April but during the intermittent sunny spells it was obvious that the sun-loungers outside the cabins were in an effective sun-trap. The bungalow is in farmhouse style internally with big rooms - kitchen, dining room, lounge and a games room.
Outside a boules court has been made together with a badminton court, a steam room, a conservatory extension (again Heritage style). Four more cabins are planned for completion by the end of this year.
Several Heritage members stayed at the Ferndown Dilly Daily's and we can confirm that the friendly welcome and easy-going ambience are maintained at Wimborne.
The Dorset countryside around is peaceful and very pleasant, Chris is an excellent cook and it's only just the other side of Hampshire for most Heritage members. Highly recommended and excellent value.
Howard L
As naturism is so much an outdoor activity, its no surprise that Heritage has a thriving sports programme. Some years we even win trophies.
CHILDREN'S MINITEN TOURNAMENT SPRING BANK HOLIDAY WEEKEND
On a rather cold, miserable day, the Heritage youngsters turned up, with the usual enthusiasm, to do battle for the miniten shields, in spite of the weather.
There were eight entries for the Under 18 Singles, and after some really good games, Georgie proved too much for the opposition and emerged victorious, with Marcus as the runner-up.
The games for the Under 16 doubles were equally competitive. There were fewer players but after all the pairs had played each other Robert and Melanie had the most points and Marcus and Kirsty were runners-up. Well done all who took part, and congratulations to the winners.
LADIES'& MEN'S SHIELDS COMPETITIONS - 12TH MAY
There were 18 entries for this competition but male and female numbers were unequal so we had a volunteer lady in Steve (he did look lovely in his skirt!)
Each game won scored a point for the individual and at the end the points were totaled. There were several very good games and the results were incredibly close. For the ladies, Norah P had the top score with Kath F second, so these two names go on the shield.
In the men's competition it was a very close fought battle with Barry 0 and Bob M emerging as the victors. All in all it was great fun with lots of good play and good humour. Thanks to Barry 0 and Mick M for the organisation.
Each week, the sports committee have been holding a raffle to help raise money towards the refurbishment of the miniten courts and have raised £400 plus, in the last couple of months. Different members provide the prizes each week which gives a nice variety, and members have been very generous in buying tickets. Many thanks to all of you who have helped. We hope, in the near future, after cleaning, re-painting and hopefully new netting to have safer and smarter courts. Keep buying the tickets, please!
Kath F
The renovation of the main miniten courts has started. This should be completed by the autumn.
New potential members are met by the membership team and come for an initial three visits, usually on a Sunday
[ see our web pages on membership ]

.
Family affairs
ENTER CHARLIE AND HENRY
Have you noticed four well-known members of our Club strutting with heads held high, and with quite an air of achievement? Well, and so they should, since they are all brand new grandparents. I guess the parents are feeling pretty special too!
Charlie arrived first on June 5th to Andrea and Lee, making Norah and Vince new grandparents.
Just one week later and not to be outdone, Henry put in his appearance. His mum and dad are Michelle and Philip, which makes Adrian and Carolyn also proud first-time grandparents. (Incidentally, Tony comes into the picture as great grandad to Henry; and auntie Georgina too?)
Congratulations and good wishes to you all.
Gwen

BACK AGAIN
On Jubilee Saturday, June 1st following a lengthy absence, I came back home to Heritage, albeit sadly now alone, but happy to be back with the lovely Mo at the centre of my welcome.
I want to express my gratitude to all those dear friends who know that I and dear Betty became members in August 1957, both aged 37. Abandoning our inhibitions in no more than three minutes, Betty and I came along with a son (14) now 59 and a daughter (10) now 55 and immediately became addicted to naturism, in particular to Heritage, to a new way of life and to its freedom.
Thirty years later, in 1987, I stood down from all Club administration after some 27 years as a Committee Member, Chairman and Vice President.
I have a sense of duty and obligation to write and express my personal congratulations to the Club, the democratic endorsement of the members in general meeting, to the Management Committee and Officers and to all those responsible for the Millennium Project.
In particular for linking the opening of this simply superb development by the only surviving founder member, Mary Gill, accompanied by the ageless John C, Mr and Mrs (Sundial) Bill and Gwen (famous for her cakes) Irwin, to her husband Roy Gill and the pioneers of 1941.
Thanks to their struggle and foresight, especially Roy who was the principal exponent, they successfully established the principle of a members club, distinct from propriety that in 60 years has been the joy of hundreds upon hundreds who entered its gates. Once again, my compliments and congratulations upon this superb achievement. Finally, my thanks, and those of Alan and Patsy, to Bill for his obituary of Betty.
Reg P